Piotr Kunce Poster Gallery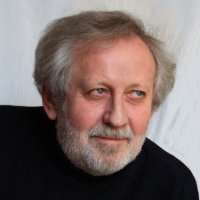 Born on February 6th 1947 in Krakow in the family with artistic traditions. His grand father, Stefan Filipkiewicz, was a painter and a professor at the same Academy where Piotr worked since 1973 until 2017.
Piotr is graduated of Academy of Fine Arts in Krakow (Poland) preparing diploma work of poster design and lithography.
Since 1981 he was the head of Poster Studio at the Academy of Fine Arts in Krakow where he worked as a full professor.
Since 2005 until 2017 he was also professor of Matej Bela University in Banska Bystrica, Slovakia. In 1990 – 1991 he worked at the School of Fine Arts, University of Connecticut, USA as a visiting professor.
However he worked also in area of printmaking the real field of his creation became poster. He is a graphic designer whose hundreds of layouts, logos and posters primarily operates in the visual space. For years he became one of the leading representatives of the Polish poster design. Up to this point it took him a passion and dedication to the field of his interest. For each work he tries to approach differently. He moves in different styles, because each subject is treated by him as a new and different challenge. His works were shown at most of international exhibitions of Poster Art throughout the world.
The biggest shows of his personal creation were in Museu Oscar Niemeyer – Curitiba (2011), Museu da Imagem e do Som in São Paulo (2012) – Brasil, Imam Ali Museum of Art in Tehran (2013) – Iran, National Gallery of Art in Lvov – Ukraine (2014). The last one presented 150 poster works.
Besides poster making he is a specialist in visual identification design. In this field he has many serious achievements.
He has run several workshops on poster art around the world: Brazil, Canada, Czech Republic, Chile, Denmark, Finland, France, Germany, Iran, India, Mexico, Slovakia. In 2002 he was the president of the jury at International Poster Biennial in Mexico City and member of jury at 23. International Poster Biennial in Warsaw in 2012.
In 2005 he got an award of "Universal Friendship of All Nations" given at Universidad Anahuac del Sur in Mexico City that he is very proud of. He is also doctor honoris causa of Matej Bela University in Banska Bystrica – Slovakia. For his achievements he was decorated with Polonia Restituta Officer Cross in Poland.
He loves absurd English poetry and Alice in Wonderland is a book that he strongly recommended to his students. Up to now The Left handed designer – book by Seymour Chwast is one of his bibles as well as works of Push Pin Studio from N.Y.
He says: Poster design is a school of thinking. The poster which is sitting simultaneously on two saddles: the visual information and art is a duke of graphic design. Poster designers are aristocrats in this very democratic country Posterland.
Asked about his hobby, he answers: reading non-sens literature (mainly English and American) and looking the poster art albums. Loves blues and rock and roll but Nino Rota and Paolo Conte as well. Also red wine in good companion. Two kids: Konrad – designer (born 1972) and Gaja – musician (born 1982). Grandfather of Lea (born 2015) and Emma (born 2018).